Company
Airam Electric Oy Ab is a successful Finnish family-owned business that has grown its turnover during the last few years. Airam has a long tradition of being an expert in lighting and electrical technology since 1921. Airam products are sold in department stores, supermarkets, electrician's and hardware stores.
The company has grown its export systematically. Its export markets are the Nordics, the Baltics, Italy and the Netherlands. The company has its own product design and marketing departments as well as its own 8,000 square warehouse in Kerava. The company mainly purchases its products from Asia and a few European factories.
Solution
The company made the decision to acquire the LeanwareSCM system in December 2016. The delivery was made in January 2017 and the solution's implementation began in February 2017. The goal was to reduce current assets by 3 million euros while keeping availability. The goal was also to increase transparency of purchasing, warehousing and product availability.
Results
Stock value has decreased by more than 4 million euros (-35%)
The automatization of warehouse and purchasing control calculations has significantly decreased the amount of capital tied to current assets. Now the company has significantly more liquidity than in the previous years.
Purchasing rythm has improved, volume of incoming containers -50%
Using LeanwareSCM, the size of the purchased lots and timing has been systematically improved. Arriving goods can now be shelved directly and the warehouse has more room for movement.
Availability in order, popular product availability is near 100%
LeanwareSCM optimizes stock and purchasing in such a way that availability remains excellent all the time. LeanwareSCM takes care of the control values and purchasing orders of the warehouse and takes changes automatically in to account.
Saving time
LeanwareSCM automatically takes care of the calculation routines of product classification, order points and back up stock. It significantly saves time in purchasing, logistics and warehousing.
Airam's change using LeanwareSCM
Stock value has decreased by more than 4 million euros (-35%)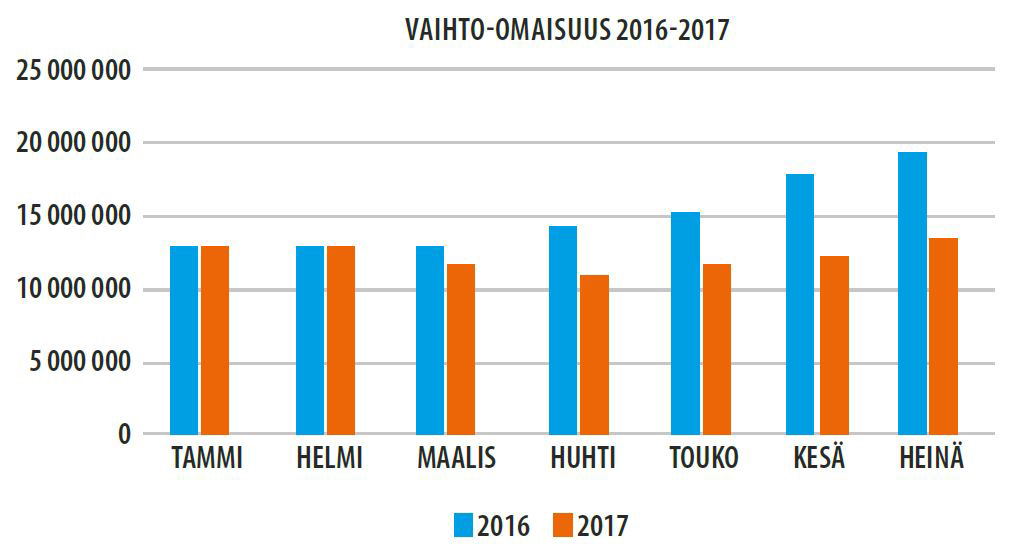 Purchasing rythm has improved, volume of incoming containers -50%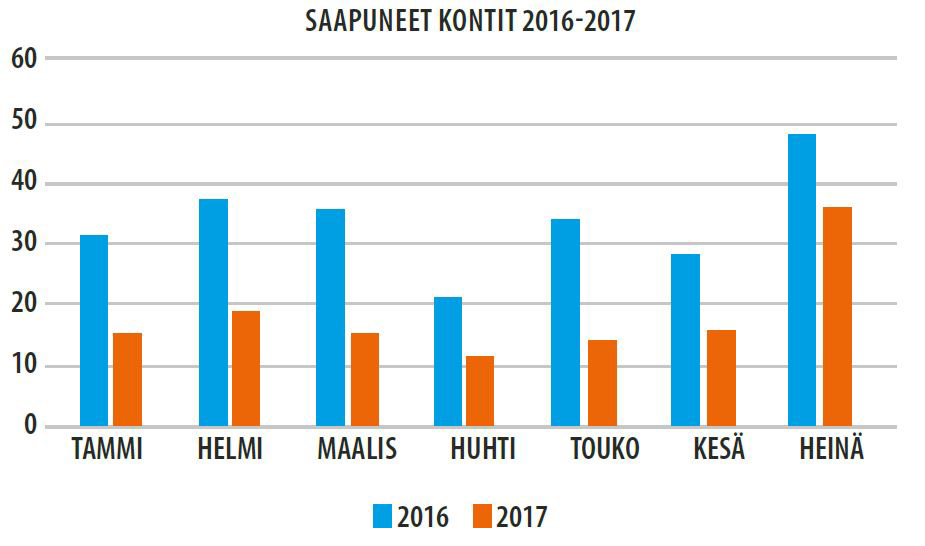 Increase in delivery amounts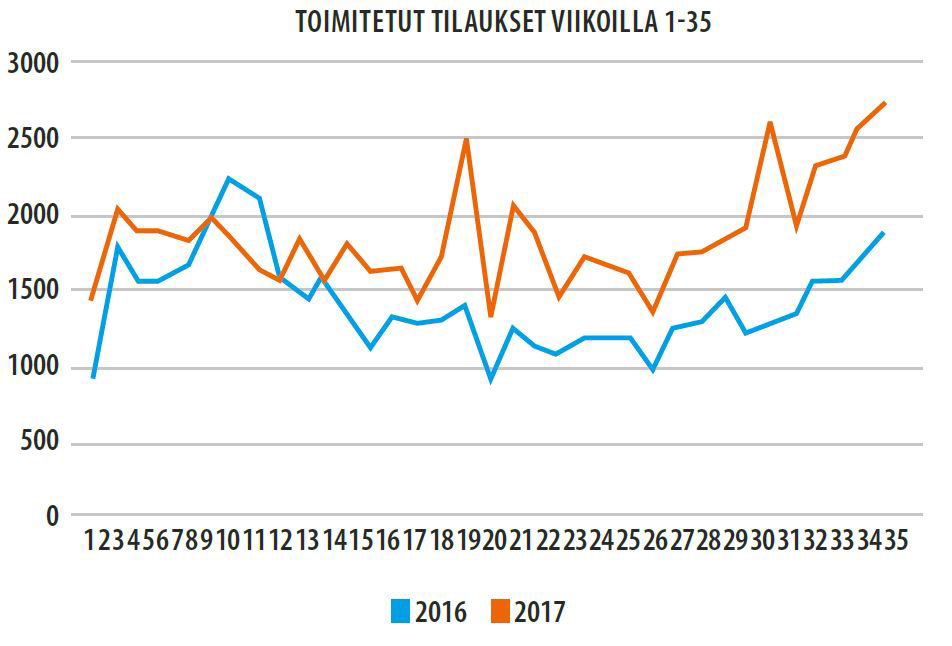 Availability in order